I am JoJo Your Webmaster
About Me
There is not a single handle that describes what I am. I am a "Swinger", a "Greedy Girl", a "Cougar" and a "Hot Wife"
Swinger
My husband and I like to meet and play with other couples and singles.
We meet at our home, at our parties and at swingers clubs. This year we are also booking to visit some swingers resorts as well.
Greedy Girl
I am a Greedy Girl because I like the attention of several guys at once when having sex! The most I had in one session was 10 men in a swingers club in Birmingham, England
Cougar
I am a Cougar because I like playing with guys who are younger than me. In 2018 I turned 47, but I like my guys aged between 24 and 45.
Hot Wife
I am a Hot Wife because I fuck who I want, where and when I want, then I go home, my pussy full of cum or my body smeared with dry cum and tell my husband David what I got up to while he plays with me.
---
Always Horny
I am always on the lookout for some fun, usually after I have been out for a drink and a dance or at a social. So if you match my likes try chatting me up at a social.
---
About Me
I am a Canadian by birth, I emigrated to the UK in 1998 and then to Spain in 2004. In April 2020 IDavid and I moved back to Canada.
In October 2000 a mutual friend introduced me to David, he invited me to one of his swingers parties where I had the time of my life, so much so that it changed my life for ever. I have made many new friends - and lovers, and found a life style I love.
In August 2001 David was supposed to be heading off around the world. I persuaded him to come and stay with me for a few weeks before he went, he never got away!
Since then we have moved from being lovers to become partners, in June 2004 we bought a home together in Spain and in August 2006 I married him in Gibraltar.
Since I became involved in the swinging scene I have had a lot of fun, and sex, with a wide variety of lovers. To find out how to meet me have a look at my personal website at Joanddavid.com It's a 100% free website.
Now I build swingers contact websites and until the Covid Virus hit us we were running 3 swingers parties a month through the summer, then we spent our winters in Asia scuba diving.
Me in Action
A couple of pictures of me with some lovers back in 2003
3 guys in Windsor, UK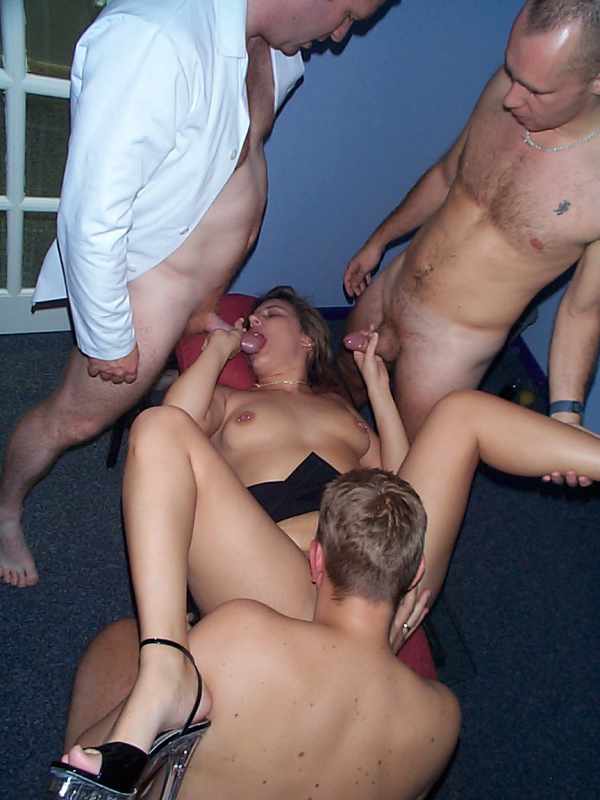 Me Having sex with 3 guys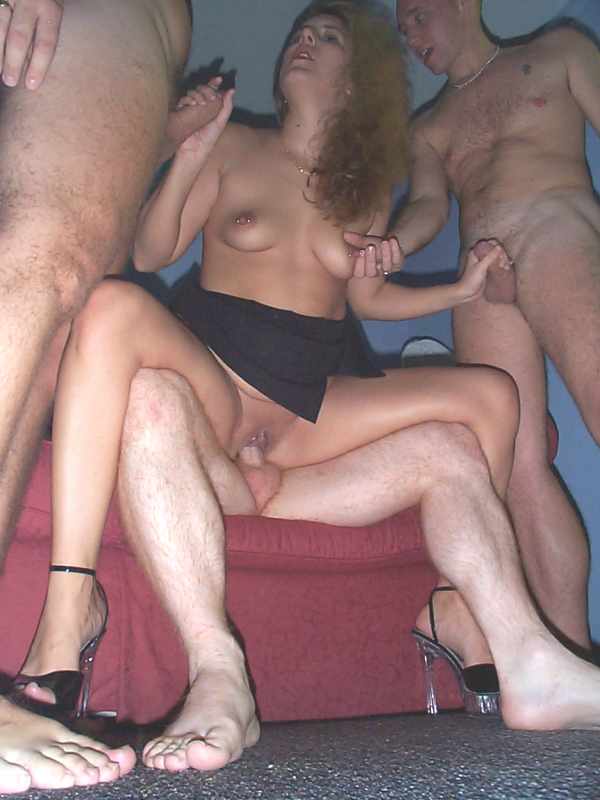 Me Having sex with 3 guys
This was a great night. I met up with 3 guys at the offices where they worked. I spent the next 3 hours getting licked and fucked until I could hardly walk. A night to remember.